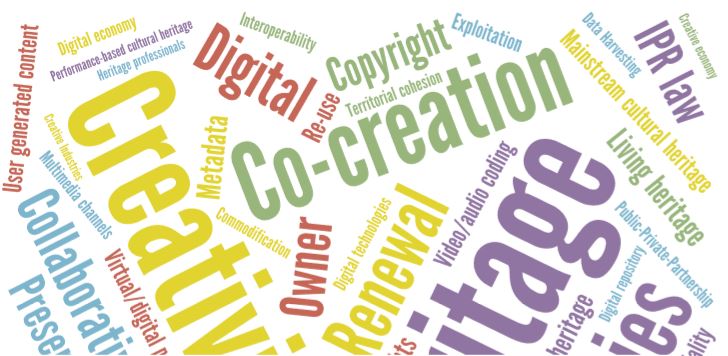 RICHES (Renewal, innovation & Change: Heritage and European Society) is a project co-funded by the European Union's Seventh Framework Programme for research, technological development and demonstration.
The aim of project is to bring cultural heritage and people together in a changing Europe in the digital age.
RICHES Team, composed by experts from cultural institutions, public and national administrations, SMEs, humanities and social sciences,researched the context of change in which European Cultural Heritage is transmitted that is enormously rich, but it is often "locked away" or badly preserved.
The project employed traditional and innovative research methods and tools to find new ways of engaging with heritage in a digital world for the benefit of all audiences and communities.
The development of the taxonomy provides the conceptual framework for the research programme, through an agreed baseline of terms, definitions and explanations in order to give a rigorous, coherent and global approach to the project.
The RICHES Taxonomy is the result of an ongoing and iterative work based on:
co-creation events;
policy papers and recommendations;
workshops, seminars and conferences;
bringing partners, interested associates, experts, professionals and researchers together.